The Starboard Freeride foil is a very fine and stable and very forgiving wind foil. Read our previous review on the Starboard Freeride wind foil. However, this wind foil needs just a little more wind than, for example, the RRD WH-Flight Alu 85 and Starboard GT-R.
However, it is very easy to upgrade the Starboard Freeride wind foil while maintaining the good properties by purchasing a loose fuselage of 95 cm.
Advantage of modular structure Starboard wind foils
The beauty of the Starboard wind foils is that they are modular and most parts are interchangeable. This allows you to upgrade your wind foil or buy smaller/larger blades to increase the bet range of the wind foil.
So we did a test with a longer fuselage of 95 cm instead of the standard 75 cm long fuselage. The 95cm loose fuselage costs € 249, –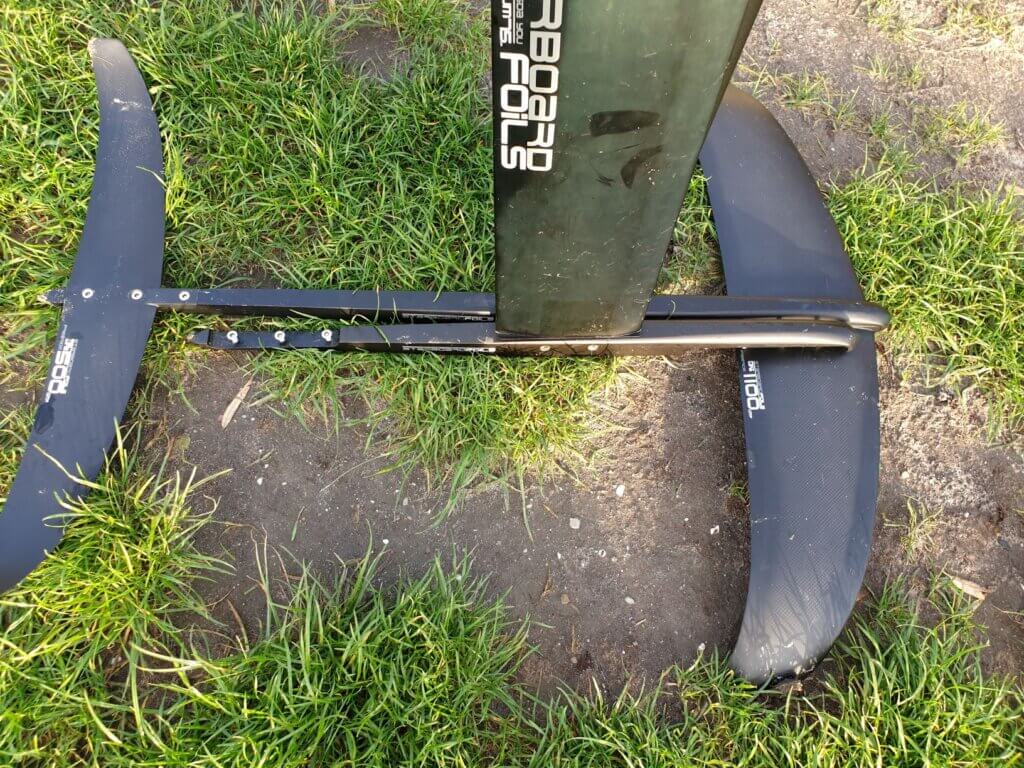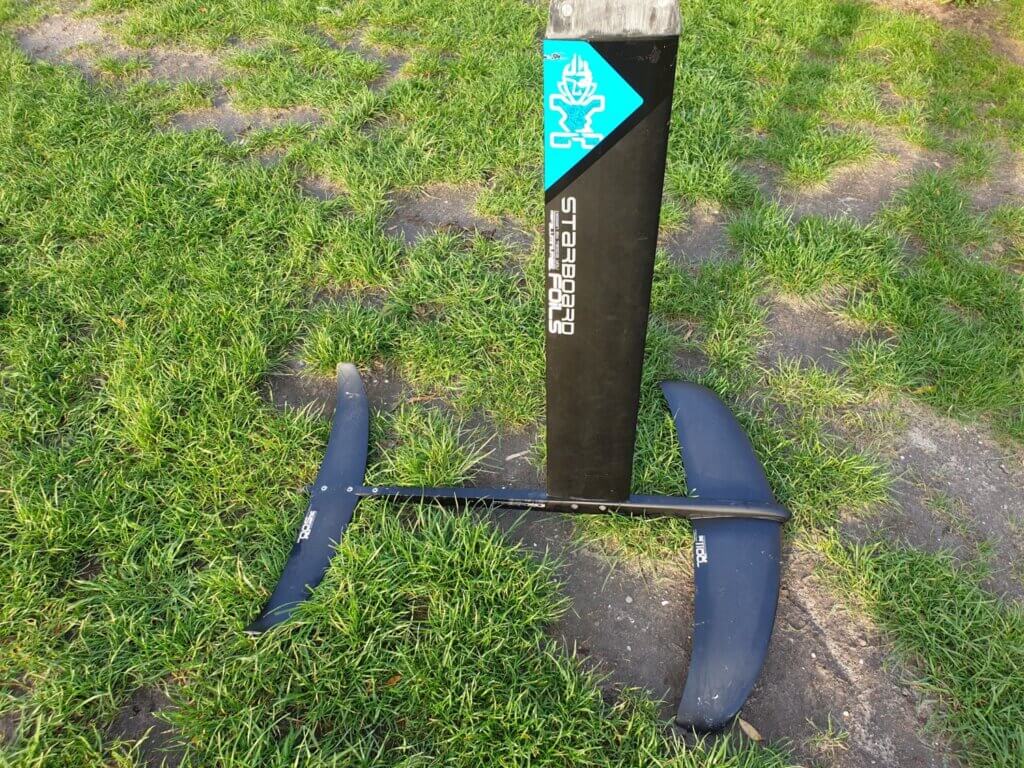 Much more lift with longer fuselage
We've been a big fan of the Starboard Freeride wind foil for years. A very laid-back cruiser that is very forgiving and can still be used in a lot of wind (wind force 6). However due to the relatively short fuselage, the foil needs just a bit more wind and with little wind it just takes a little more effort to keep h'm tight in the air.
Since we like to experiment, we used the longer fuselage of the Starboard GT-R for the Starboard Freeride. With road sailing it immediately became clear that the foil now wants to go up very quickly. So goal 1 achieved! However, we were pleasantly surprised that the pleasant properties were still preserved and that the foil was still perfectly controlled with ample wind force 6. And yes, the foil gives a lot of elevator with a lot of wind, of course, but with a little more hanging forward this is fine to check. With the longer fuselage everything just ff easier, especially the foiling jibe becomes a lot easier in 1 x.
The only 'disadvantage' is that the longer fuselage reduces the 'playfulness' of the wind foil. So a little slaloming, short turns turning etc is less fast.
The properties are closer to the Starboard GT-R, but there are still clear differences;
The Freeride runs finer/relaxer half wind than the GT-R with a lot of wind
The GT-R runs a lot higher upwind than the Freeride
The Freeride is clearly less fast than the GT-R
The Freeride is much more forgiving and feels more stable than the GT-R
Conclusion
When buying a Starboard Freeride wind foil, consider buying a 95cm loose fuselage. This definitely gives the wind foil an added value. And yes it's another € 250 extra. But this allows you to move forward a considerable number of years with this strong and durable wind foil.
Sign up for our newsletter