Just a little while and it's spring again. Time to give you an update on Starboard's new wind foiling toys. To put it bluntly, most of the innovation is in the high-end segment of the Starboard Windfoils. Read below which new products will be available.
Starboard Windfoils assortment 2023
The well-known foils such as the Starboard SuperCruiser, SuperFlyer and Freeride remain unchanged. A variant of the SuperFlyer and the Freeride will be added with a larger carbon front wing. The Freeride foil 1500 and Superflyer foil 1500. If you already have one of these foils, the Superflyer front wing 1500 and the Freeride front wing 1500 are also available separately. We think this is a valuable addition to the range. Ideal for the lowest wind range and/or heavier wind foiler.
As mentioned, the biggest change is in Starboard's freerace and racing foils. That's going to be completely overhauled. All racing foils from Starboard get SLR front and back wings. The range SLR front wings will be expanded with 2 larger sizes (750 m2 and 880 cm2). In addition, the race foils are provided with an updated Evolution fuselage, the fuselage EVO MKII. The attachment of the back wing has been adjusted for even less resistance. The disadvantage of this is that you need other (SLR) back wings. All evolution front wings introduced last year fit the new EVO MKII fuselages fortunately.
From 2023 Starboard will supply 2 new carbon masts. Both masts are 95 cm long and are supplied in C400 and C600 quality. The profile has been optimized and the fuselage mast connection has been adjusted so that less torsion occurs.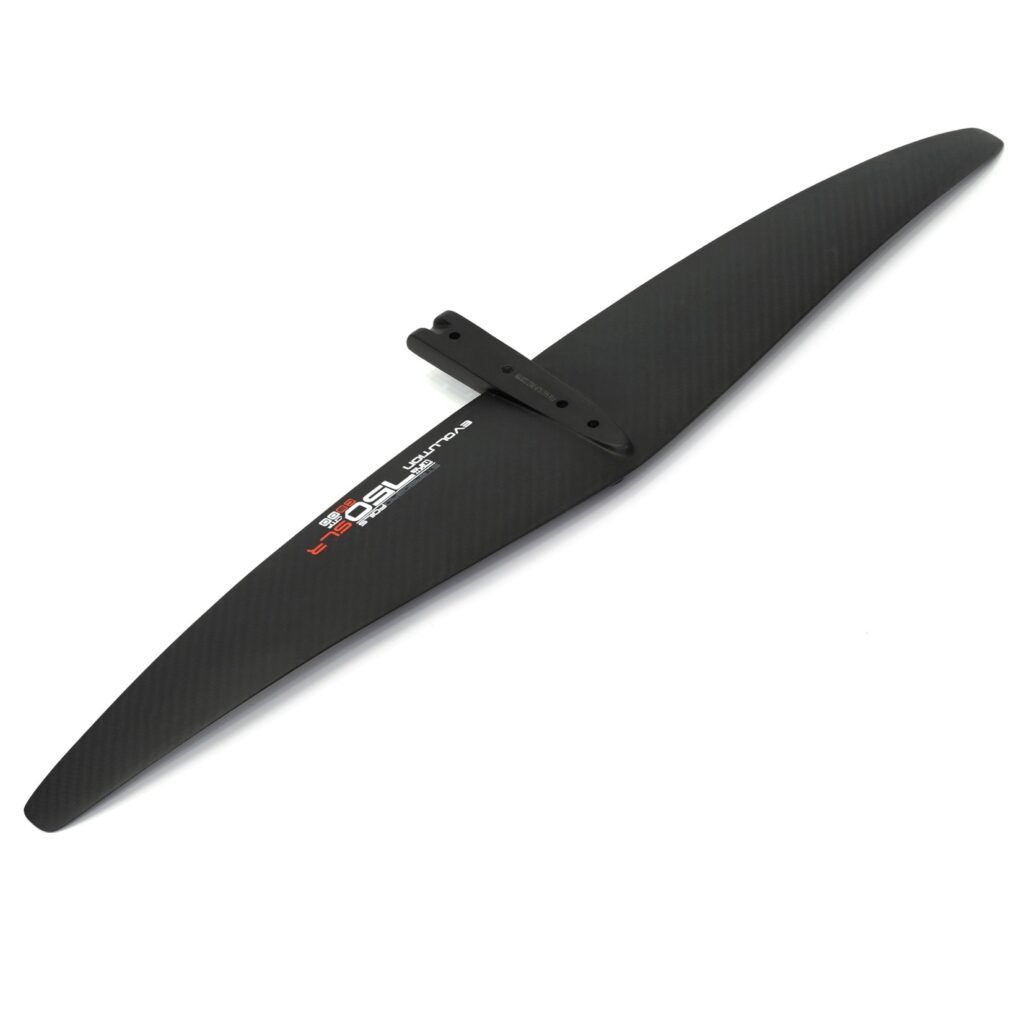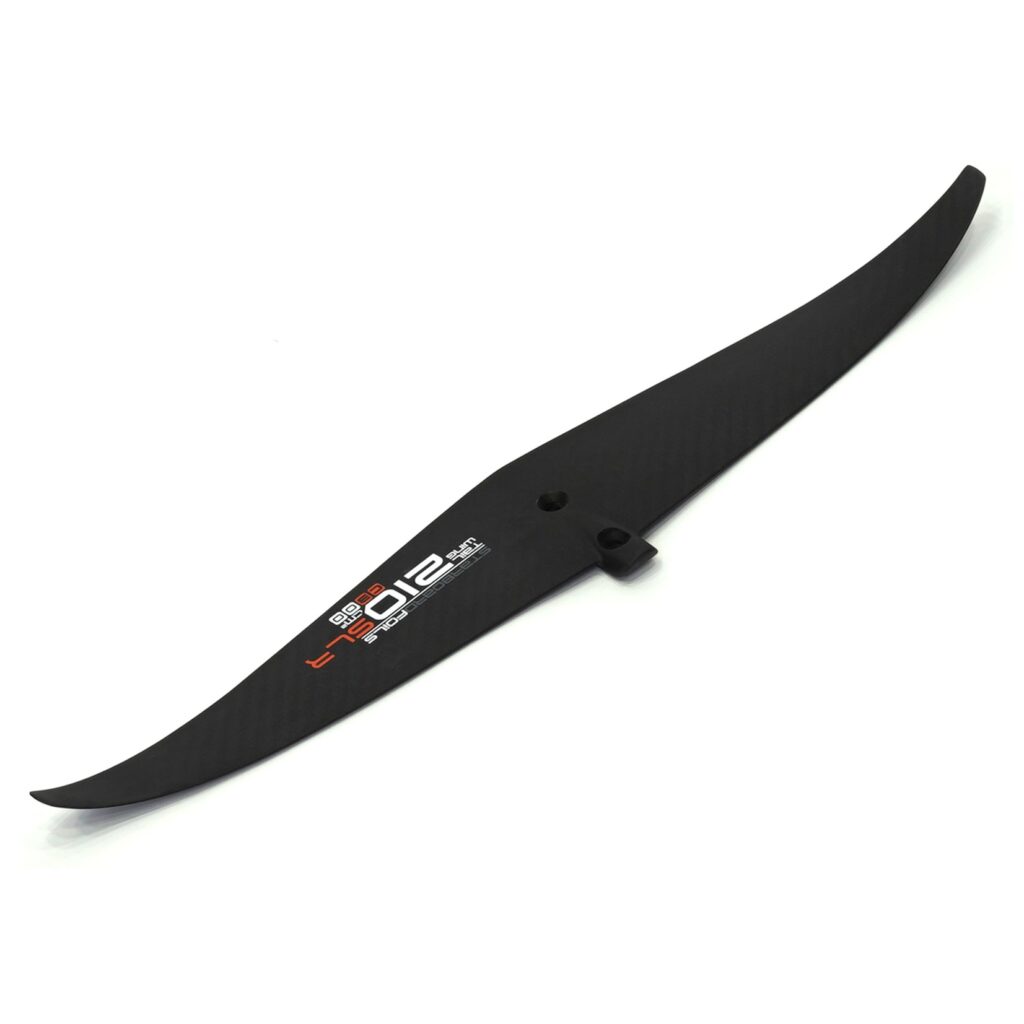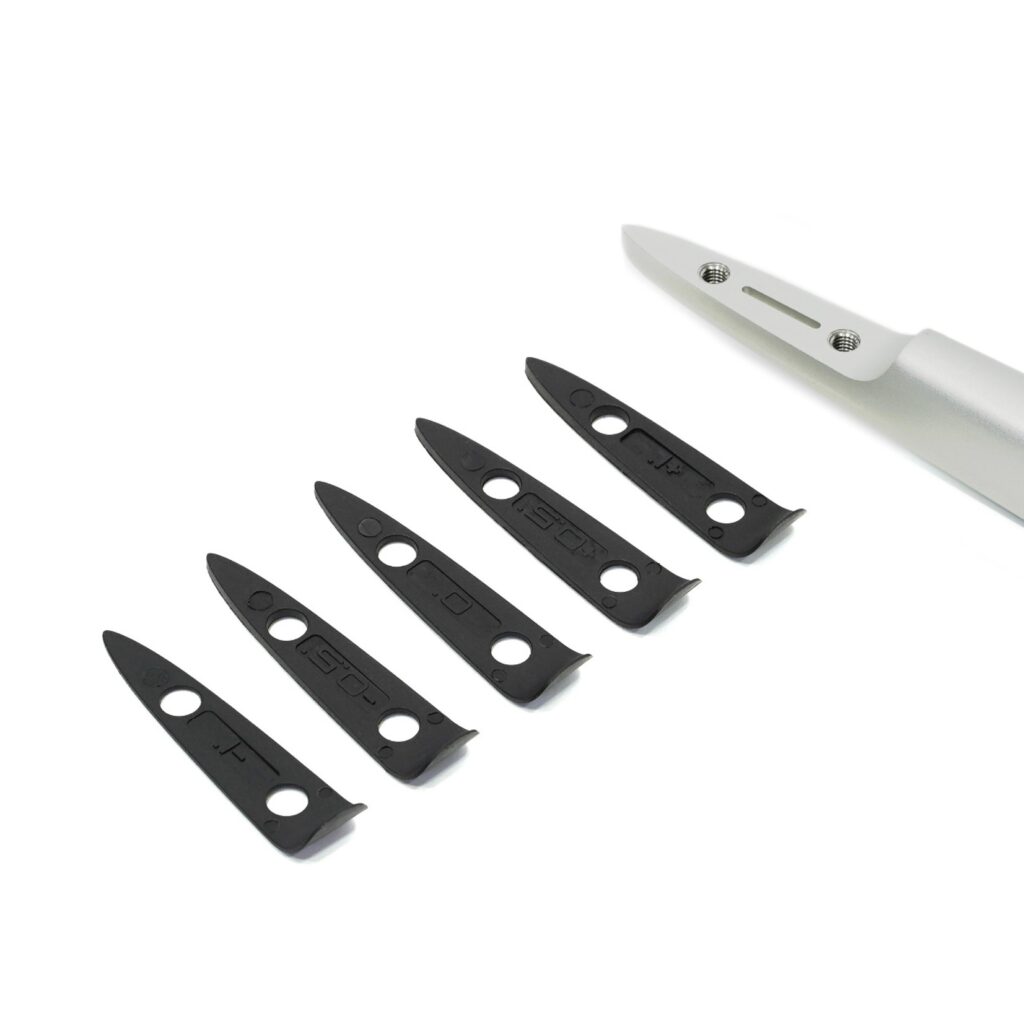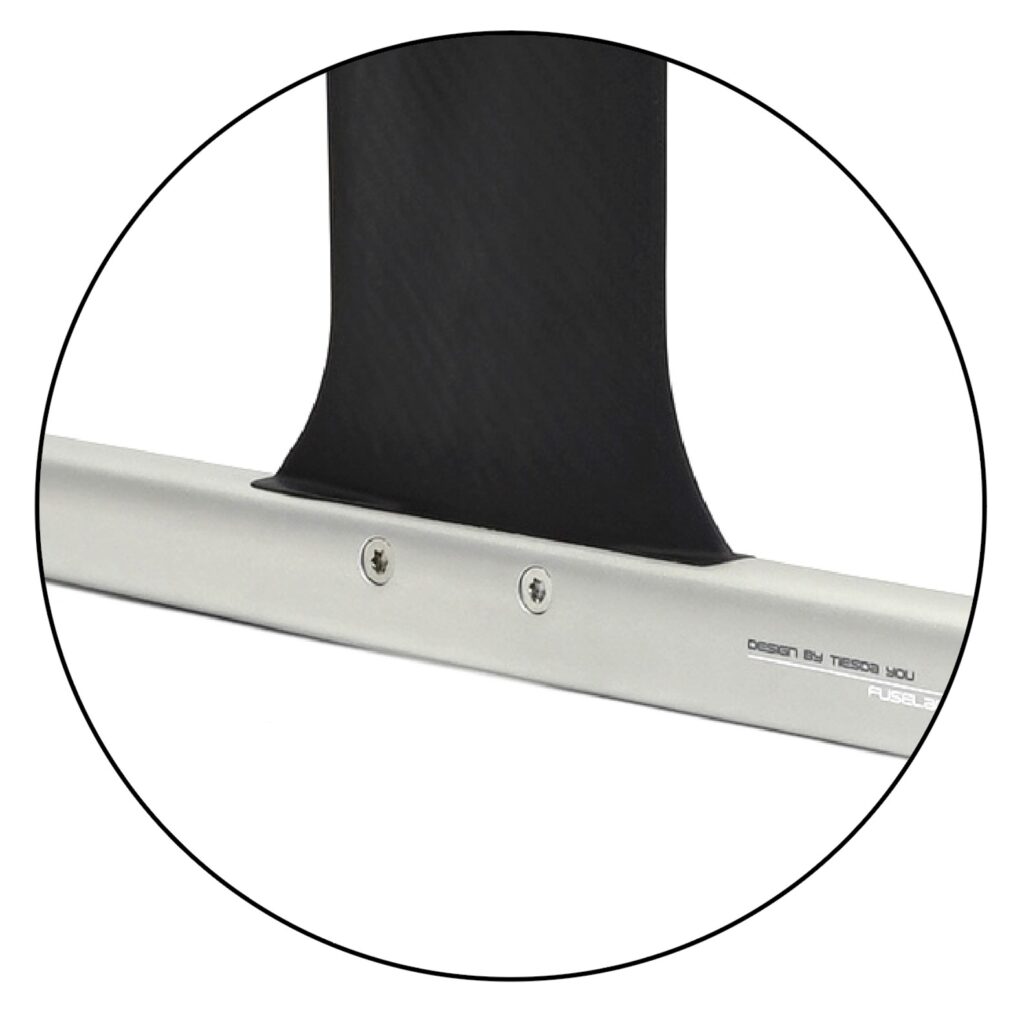 Starboard fuselages Evolution and Evolution MKII
The current generation of Evolution fuselages introduced in 2022 will remain available. These standard EVO fuselages are also supplied with Starboard's freeride foils. This allows you to continue using all older Starboard back wings and the SLR back wings MKI . In addition to the standard fuselages, there will be 3 EVO MKII fuselages. The lengths of the fuselages are;
Starboard fuselage EVO MK II 99 -> geometry comparable to 105 cm EVO fuselage
Starboard fuselage EVO MK II 109 -> geometry comparable to 115 cm EVO fuselage
Starboard fuselage EVO MK II 120 -> geometry comparable to 120 cm EVO fuselage
The Starboard EVO MKII fuselages have a different back wing attachment. According to Starboard, this ensures better hydrodynamics. Only the new SLR MKII back wings fit on the Starboard EVO MK II fuselages. The EVO MKII fuselages come standard with the 2 new Starboard racing foils.
Starboard race & slalom race windfoils
In addition to the 2 Starboard IQfoil foils (carbon mast and variant with aluminum mast) there are now 2 updated Starboard race wind foils. A racing foil for slalom foiling and for traditional (course) racing.
Starboard Slalom windfoil EVO MKII
Starboard Slalom race foil. This set up is equipped with the new Starboard EVO MKII fuselage of 99 cm (comparable to 105 cm EVO) and has an SLR front wing of 560 cm2 and an SLR back wing of 210 cm2.
This Starboard Slalom foil is available with a new C400 carbon mast or the extra stiff C600 mast. The price of the Starboard Slalom foil with a C400 mast is € 2,999 and the variant with the C600 mast will cost € 3,399.
Last year we have already made many hours with this set up. A fast windfoil, which in this setup does need some wind. Unfortunately, there is no SLR front wing (yet) with an area of approximately 650 cm2. That would be a perfect addition to light weather slalom foiling.
The SLR front wing 750 cm2 of the race foil is also available separately. We think that the Salom race foil with the SLR 750 cm2 will be a very nice freerace / light weather slalom combination.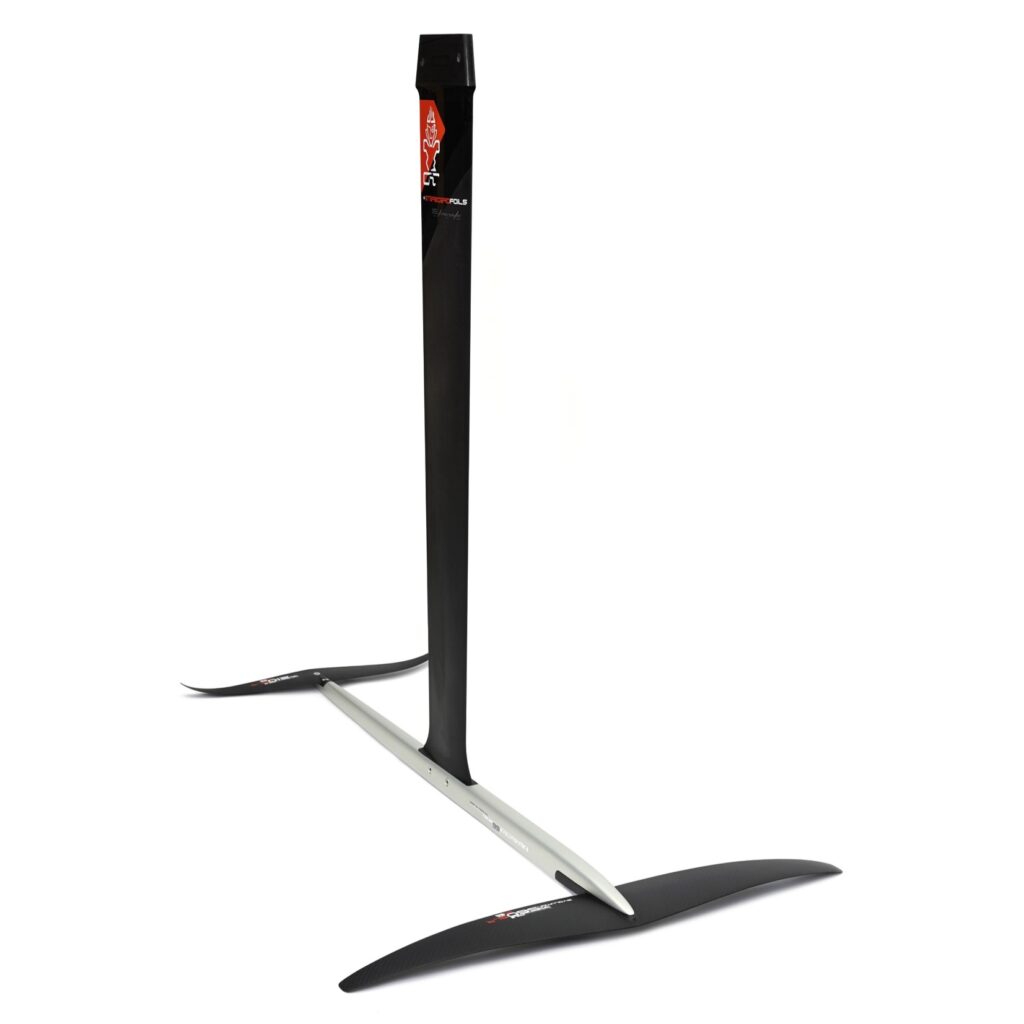 Starboard Race windfoil EVO MKII
Compared to the old version, the Starboard Race foil gets a smaller SLR front wing of 750 cm2 with an SLR MKII back wing of 255 cm2. The race foil gets an EVO MK II fuselage of 109 cm (comparable to 115 cm EVO).
The Starboard Race foil is also available with the new C400 mast or the extra rigid C600 mast. The price of the Starboard Race foil with a C400 mast is € 3,099 and the variant with the C600 mast will cost € 3,499.
We are surprised that Starboard mounts 'only' a front wing of 750 cm2 on the racing foil. It would have been more logical to supply the separately available SLR front wing of 880 cm2 . We expect this foil to fall short in the lower wind range and up and down wind compared to, for example, the F4 Foils Race and the Starboard IQfoil carbon.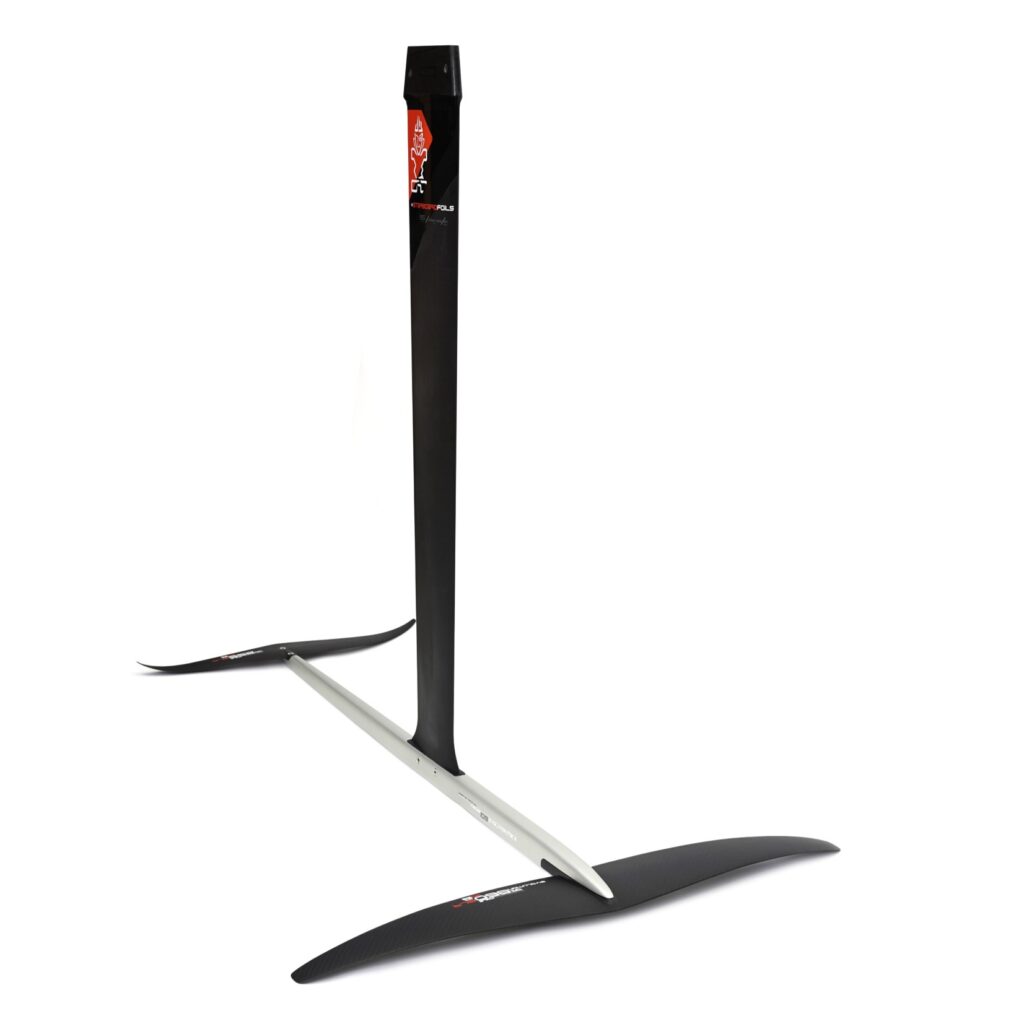 Starboard windfoil review range 2023
Soon we will of course test the new range of wind foils from Starboard and we will be happy to share our experiences with you again.