AK Durables Supply & Co is a new brand from Airush and Starboard. In recent years, this brand has specialized in wave surfing, kitesurfing and foiling. Together with a number of good shapers and good riders such as Hawaiian aquarius Zane Schweitzer, they have developed a range of high-quality products. We expect this brand to break through in 2022.
We are therefore very proud to announce that Windfoilen Nederland is now an official dealer of this beautiful new brand, where we will not only sell the wingfoilboard and wingfoils, but also have them available for the test center and the rental. Curious? Take a look at some cool videos on the Youtube channel of AK. The boards are now available. See the review de of AK Phazer V2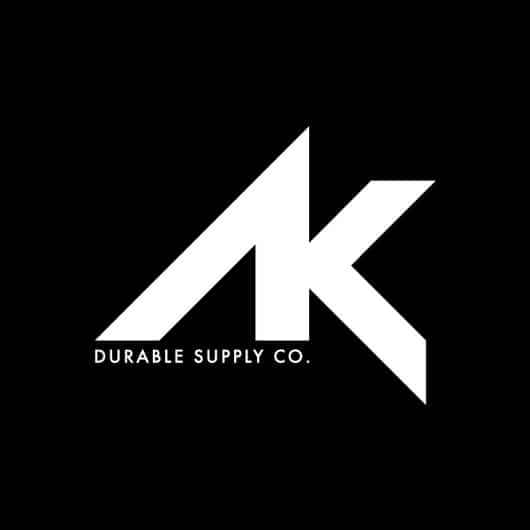 2 Series wingfoilboards, the Phaser V2 and Compact
AK will come in 2022 with 2 wingfoilboard. The AK Phaser V2 is a full carbon board in the Reflex Carbon construction (same construction method as Starboard) and therefore extremely light. A board with very good all-round and carving properties. This board is suitable for the advanced wingfoiler and the experts. AK puts the boards on the market at a very competitive price. Depending on the size, you pay € 1.199,- for the Phazer V2 4'0″ (25 liters) to € 1.599,- for the Phazer V2 6'2″ (140 liters). We have already extensively tested the Phazer V1 with 90 liter volume and 'We love it'. We can already reveal that we 🙂 the V2 in 90 liters for the test purposes and for ourselves of course have already ordered.
Are you looking for a board that is compact and very 'agile', then the AK Compact is the board for you. There will be 2 sizes; 4'6″, 4'10" and 5'2″ with 58, 85 and 105 litres of volume respectively. These boards are also made of carbon. The prices vary between € 1.419,- and € 1.519,- .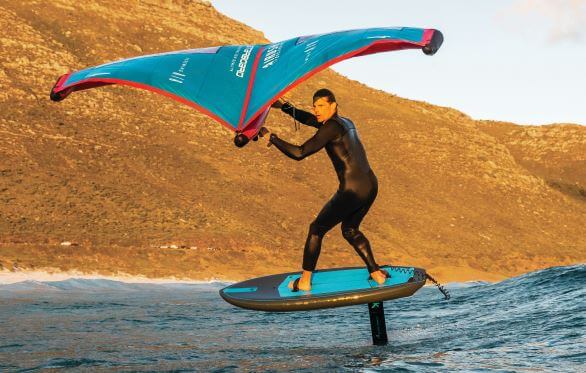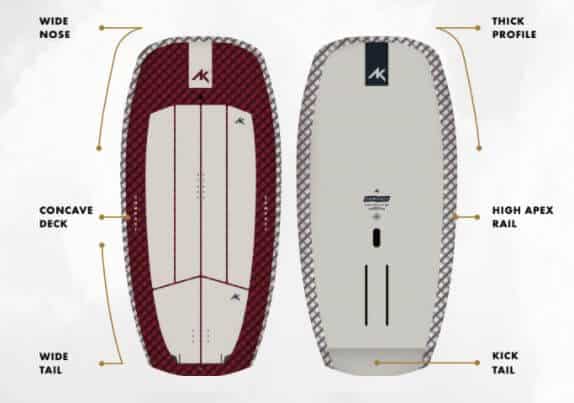 3 wingfoilseries and many loose parts
In addition to the 2 boards, there will be 3 complete wingfoil with a whole range of separate parts to upgrade the foils or adjust them to your wishes.
AK Foil Trek
The entry-level foil will be the AK Foil Trek with a low aspect ratio front wing for easy and stable wing foiling. Prices start at € 1,049.
AK Foil Tracer
Next in the series is the AK Foil Tracera medium aspect foil. For foilers looking for the perfect balance between performance, ease of use and agility. From price € 1.229,-.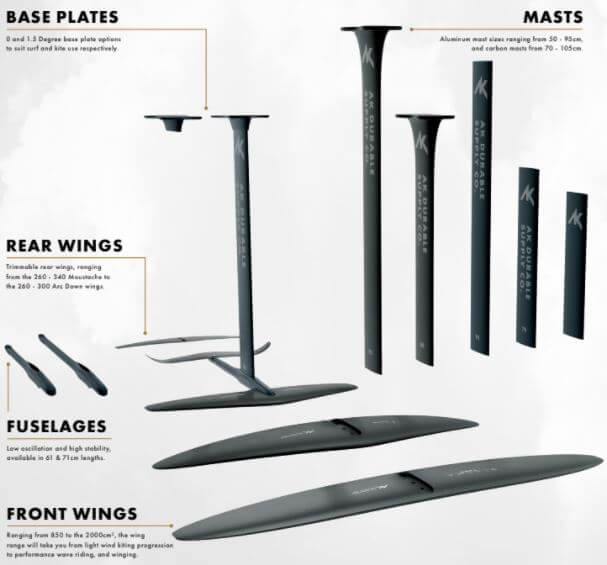 AK Foil Plasma
At the top is the AK Foil Plasma a super high aspect foil for the best performance and pumps. Prices for this foil start at € 1,299 with an aluminum mast and € 1,999 with a carbon mast.
Many loose parts
In addition to the complete foils, there will also be a dozen separate parts to upgrade the foils and / or adjust them to your own wishes. We also expect to receive the foils at the end of the year and the Tracer is also available for rental.
AK wind foils and board tests?