Wind foil and or wingfoilles in group, per group € 375,-
Experience the thrill of being able to fly and float silently above the water. Especially for groups we can organize tailor-made wind foil, wing foil or wing skate lessons.
How fun it is to learn wind foiling together with family, friends or your colleagues. Especially for groups we have a group package in which a maximum of 5 students can participate. You're committed to us on top material from Starboard (board and wind foils). After a short introduction you will go on the water as a group, each with their own set, together with the instructor and you are guaranteed to make your first flight meters. With a group of up to 5 people, a lesson takes 2 hours. Per group of wind foils, wingfoilen or wingskaten the costs are € 375,- including use of material.
Do you want an adapted program or supplement it with, for example, BBQ, wingfoilles or wingskaten, let us know and we will be happy to think along with you!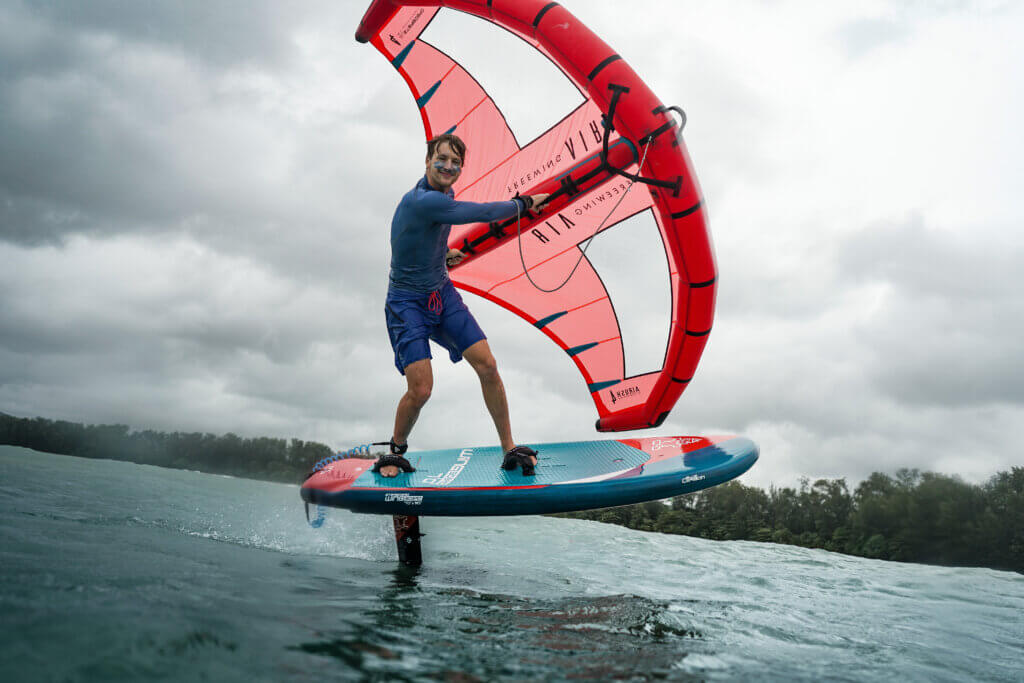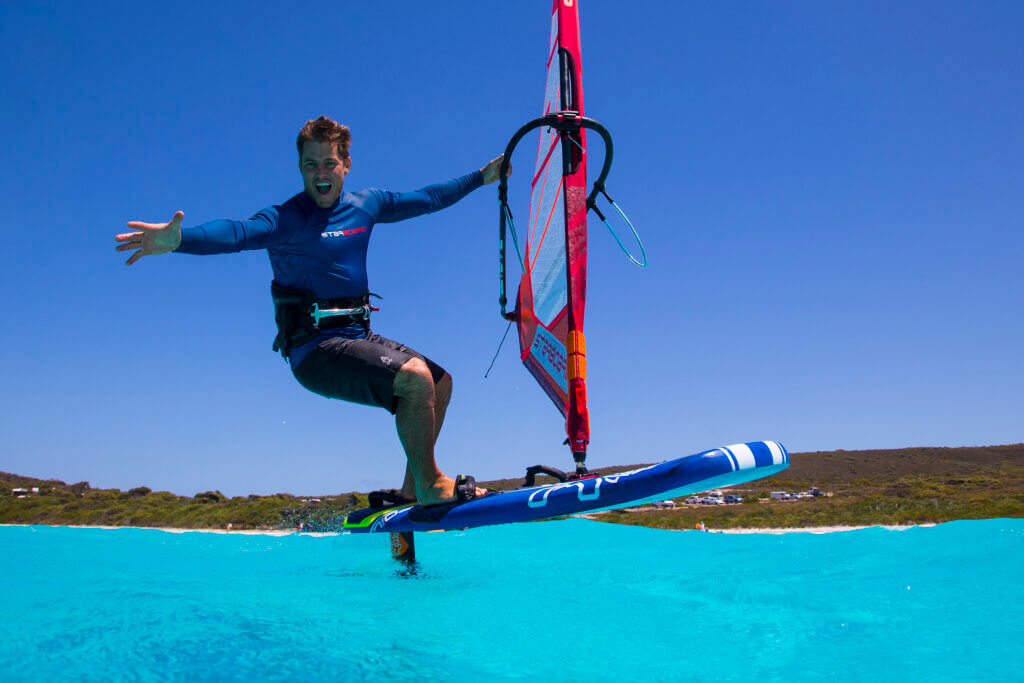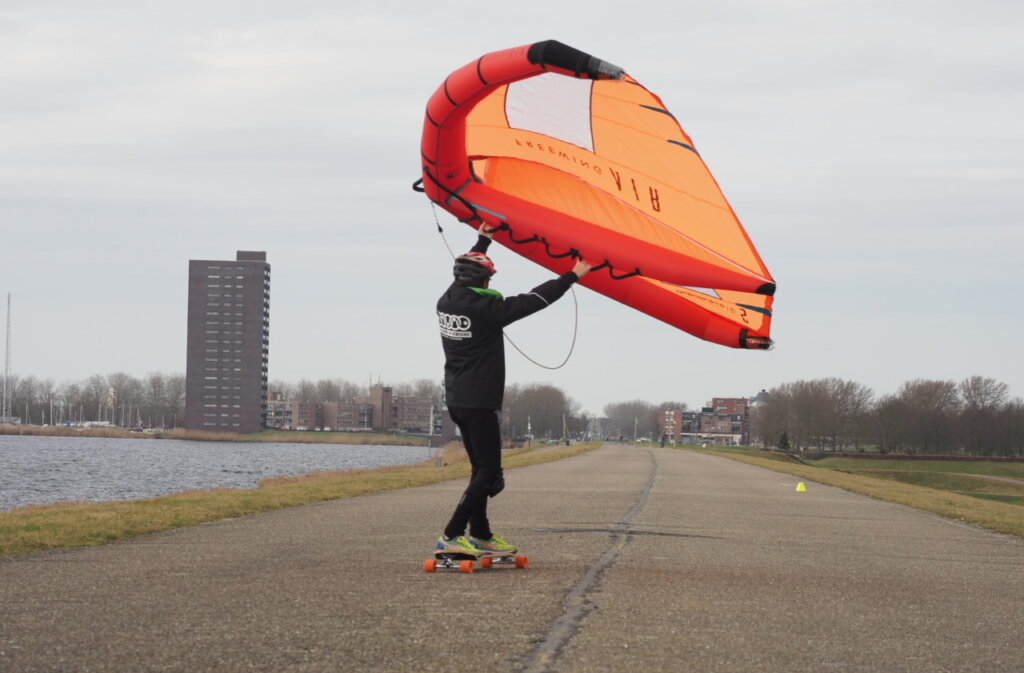 Hire of rigging & suits?
Do the participants not have a suitable rigging and /or suit. We have a wide range of suitable riggings from 3.0 m2 to 7.5 m2. We also have wetsuits, harnesses and life jackets in all common sizes. The costs for the rent per lesson are;
Rigging for € 26,- per person
Wetsuit and harness for € 8,- per person
Set-up of the group lessons;
Start with an explanation of the operation of wind foil or wingfoil
You get theoretical instruction on how to get up and stay stable in the air
Most of the lessons take place naturally on the water, where you learn;

How to get your board up in the air as soon as possible
How to maintain stability
The group consists of up to 5 participants. The instructor goes up the water with you and guides you on the water. Wearing a helmet is mandatory during the lessons. The use of a helmet is included in the price.
When booking a wind foil course, the participants automatically agree to the terms and conditions of Windfoilen Nederland.
What if there's too little or too much wind?
If the wind expectation is between 10 and 24 knots, the lessons normally go on. If the wind expectation is less or more, we cancel the lesson. We will of course plan a new date or carry out an alternative program.
Address lessons & rental location
Windfoilen Netherlands- Camp & Surf Lelystad
Markerstrekdam 2, 8242 NA (Hookipa Dijk) Lelystad, The Netherlands.
Netherlands
Tel: +31 619937879
Email: lessen.verhuur@windfoilen.nl
Opening hours*
| | |
| --- | --- |
| Day | Times |
| Saturday | 10:00 – 18:00 |
| Sunday | 10:00 – 18:00 |
| Monday | 13:00 – 18:00 |
| Tuesday | 13:00 – 18:00 |
| Wednesday | 10:00 – 187:00 |
| Thursday | 10:00 – 18:00 |
| Friday | 10:00 – 18:00 |
* from 1 April to 30 November
General Windfoilen Netherlands
Wind foiling The Netherlands
Krachtveld 43
1359 KK Almere
Netherlands
Tel: +31 612138112
Email: info@windfoilen.nl
Bankaccount No: NL39 RABO 0327 0300 03
VAT ID: NL001754147B82
KVK No: 32137752
Do you want a tailor-made proposal?